Unicode votes in favor of interracial couple emojis
A proposal for interracial couple emojis has been passed by the Unicode Consortium.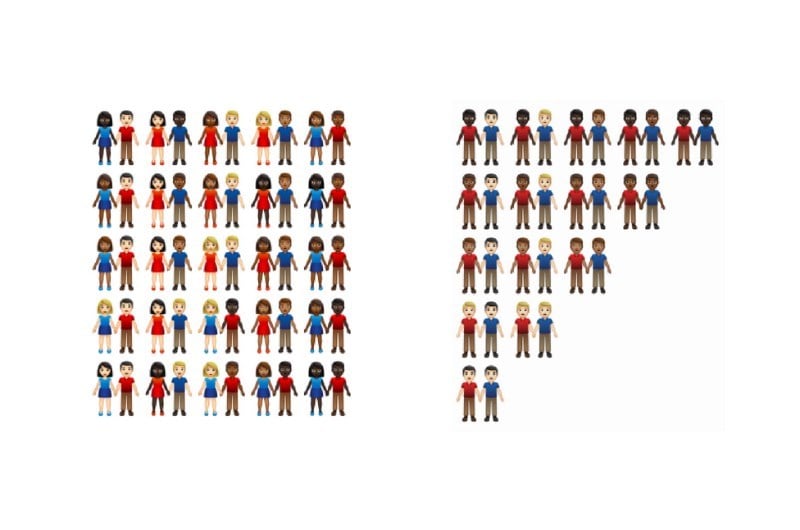 A proposal for an interracial couple emojis has been passed by the Unicode Consortium.
The proposal, a joint project between Emojination and Tinder, seeks to add 55 ZWJ sequences for interracial couples.
The new symbols could be added in Emoji release 12.0. A vote in January 2019 will confirm if the symbols are successful candidates.
Dating app Tinder has been major advocates for the interracial couples emoji. They created a change.org campaign which has received over 50,000 signatures. They also created the hashtag #representlove.
In a 29 page proposal, Emojination and Tinder provided a compelling case for the new emojis. According to research, 17% of new marriages and 20% of cohabiting relationships in the United States are said to be interracial.
Interracial emojis do already exist in some form. On Windows 10, an update in 2016 saw the addition of 52,000 interracial combos.
The interracial couple emoji sees massive demand on social media sites like Instagram. Tags for terms related to interracial relationships have over 300,000 tags. Youtube boasts over 400,000 search results for similar terms as well.
If successful, family emojis and other couple emojis could see interracial ZWJ sequences. The only foreseeable issue is the potential volume of combinations available.
Emoji News Previews & Tips