Apple's black foot emoji has a major flaw - and Twitter isn't happy about it
Apple faces more social media backlash after users point out issues with their black foot emoji design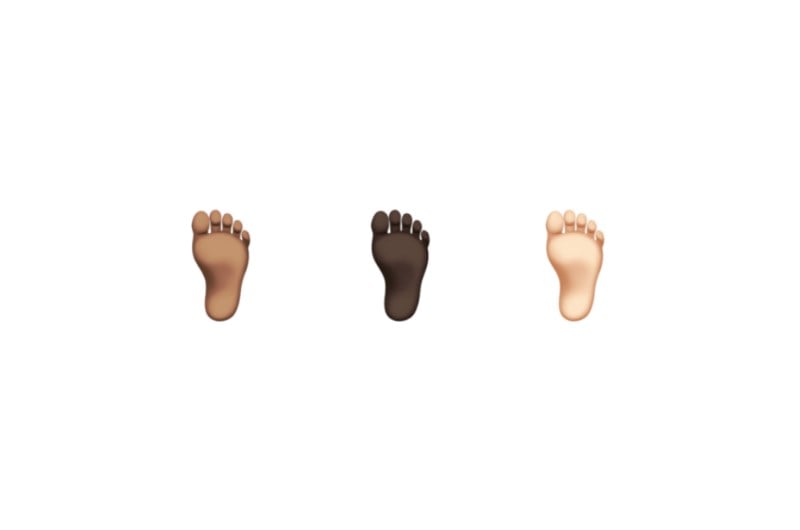 Apple's recently revealed black foot emoji has caused anger with social media users.

The new emoji has been bundled with 70+ new emoji in the iOS 12.1 update. This includes new symbols for hair, food and animals.
But not everyone is happy about the design of the black foot emoji. Twitter users, in particular, have vented their annoyance with the design - pointing out a major problem.
Apple's design of the foot emoji shows the underside of a foot in various skin tones. But the underside of the black foot emoji is totally black - and this is causing a heated social debate.
In a post with over 8,000 retweets and over 25,000 likes, Twitter user Poundcake. highlighted the issue with a scathing tweet.
"Y'all overthink diversity and inclusion like shit. Who got a black ass bottom on their foot?"
Some users have even highlighted a scene in the 2002 romantic comedy Mr. Deeds where Adam Sandler reveals a black foot.
On the other side of the debate, some users are suggesting that Apple have had their hands tied with the design.
Big money Drokk, another Twitter use highlighted the issue:
"There's no emoji showing the top of a foot so the only way too make a foot for everybody is to make the entire foot black. Twitter be turning everything into a problem"
Apple are yet to respond to the controversy. It's not the first time the American tech company have faced backlash from their Emoji 11.0 selection of emojis. In early October, New Yorker's showed particular annoyance with their version of the bagel emoji.
Apple responded a week later with a total redesign, with a more photorealistic bagel complete with cream cheese topping.
Emoji News Previews & Tips