Ladder Emoji steps up in new Unicode proposal
Documents suggest a new ladder emoji could be on the way soon thanks to a new proposal.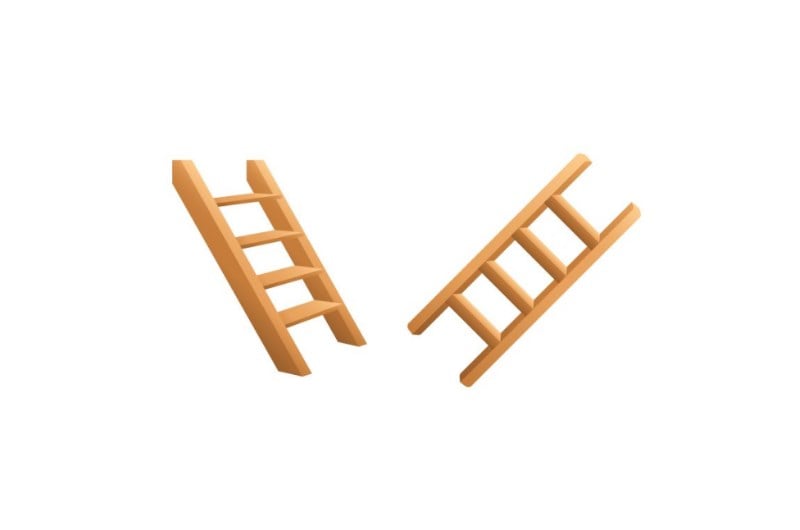 A ladder emoji could be added to the official Unicode standard thanks to a new proposal.
Submitted by Kelly Marie Blanchat of Emojination, the design of the emoji shows a classic wooden ladder.
The new tool would join many already existing tool emojis - including the hammer and the nut and bolt.
The symbol could have a variety of new meanings, from describing something that is vertical to discussing religious themes.
There are also some sequencing opportunities for the proposed symbol. A snake with the ladder emoji could describe the popular game Snakes & Ladders. A ladder combined with the cloud and closed hands emoji could also signify heaven.
It seems that the symbol would see a high frequency of use. Google Trends shows the term ladder to be more popular than existing emoji term wrench. The former also boasts more search results in both Bing and Google.
The proposer also includes examples of users requesting a ladder emoji. One tweet reads:
"...Believe I looked for the "ladder emoji" for about 5 mins just there..."
Industrious social media users have taken to stacking capitalised Hs to mimic the rungs and verticality of a ladder. In terms of excluding factors, the non-existence of any step like object in the current standard bodes well for the ladder emoji.
If successful with Unicode, the symbol will be moved into a candidate shortlist where Unicode will vote on the final release candidates.
Emojination have had many of their own proposals eventually added to the official emoji standard. Among their successes includes the hijab emoji, dumpling emoji and even the recently launched DNA emoji.
The group also have some emoji listed for the next big emoji release due in 2019: Emoji 12.0. This includes the garlic and ringed planet emoji.
Emoji News Previews & Tips