Disney Pixar's The Incredibles brought to life with Samsung AR Emojis
Pixar's beloved super family The Incredibles are now available to use as AR emojis on Samsung Galaxy S9 and S9+.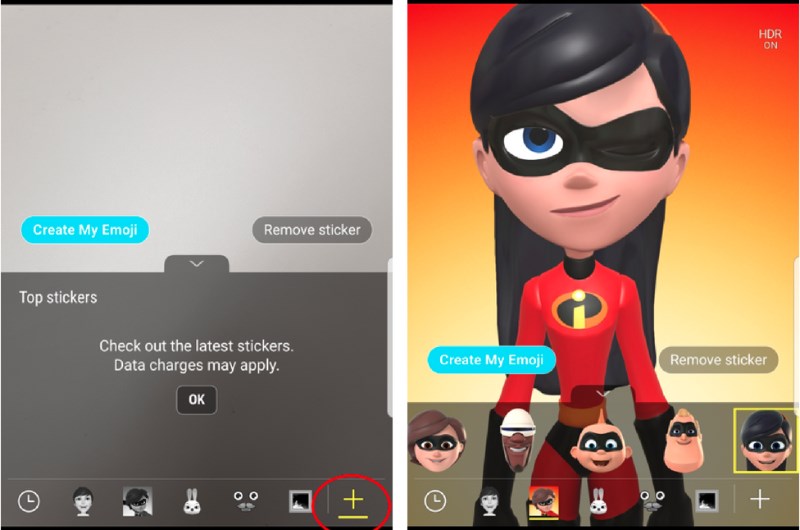 Disney Pixar's superhero family The Incredibles are getting the AR Emoji treatment on Samsung devices.
In anticipation of The Incredibles 2, which is set to hit cinemas sometime in July, Disney have once again partnered with Samsung to bring the beloved super family to life as the Incredibles AR emojis.
These characters will of course join Mickey Mouse, Minnie Mouse and Donald Duck who are all currently available to use as AR Emojis on Samsung Galaxy S9 and S9+.
How to get The Incredibles AR Emojis
Owners of Samsung's new flagship devices will be able to add a superhero flavour to their messages with augmented reality avatars of members from the Parr family. This includes Mr Incredible himself, Elastigirl, Violet, Dash and everyone's favourite transforming super baby: Jack-Jack.
And of course, these Incredible AR Emojis couldn't be complete without fellow super Frozone. It's a shame that the hilarious Edna is not available in this set, but we are hopeful for the future.
Speaking of the future, It also seems clear that Disney will partner with Samsung for even more branded AR emojis further down the line.
To access The Incredibles AR emojis pack, simply access your S9 or S9+ camera mode and tap the plus icon on the right hand side - then download the Incredibles AR Emojis from the Galaxy Apps Store.
AR Emoji was first introduced with Samsung S9 and S9+ devices as a response to Apple's own augmented reality emoji feature; Animojis. The feature allows users to create emoji selfies of themselves which can then be added to messages.
The original Incredibles film was first released in 2004 to massive critical acclaim. 14 years later - the sequel is anticipated to repeat the same success, introducing both new heroes and nefarious new villains.
Emoji News Previews & Tips