Skunk Emoji aims for future Unicode release with new proposal
A new proposal details the inclusion of the Skunk Emoji, which would join a huge array of existing animal emoji.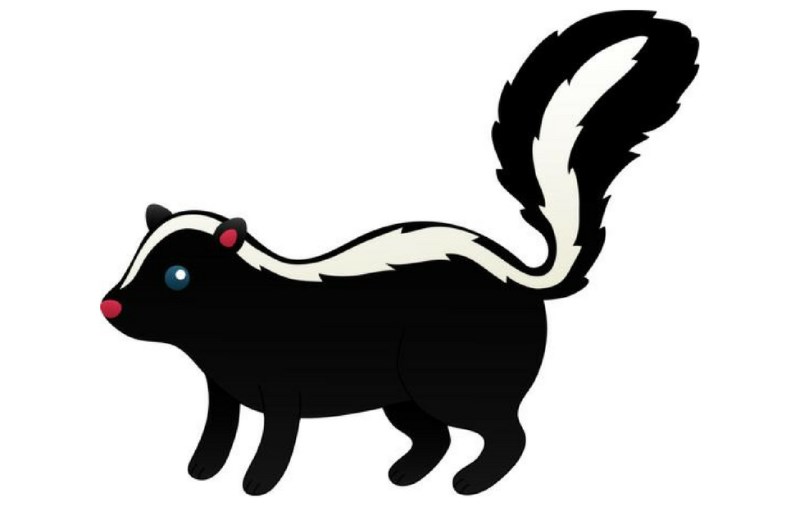 Can we smell a new emoji? (credit: Pinterest)
A new proposal currently with Unicode details the potential inclusion of a Skunk emoji.
Submitted by Kelly Marie Blanchat and Shelby Jennings, the 16 page document outlines the details of the emoji complete with search trend data, social media interest and sequencing combinations.
The Skunk emoji would join a roster of animal themed emojis which currently stands at over 80 entries. The visually distinct mammal is known for its pungent odour when threatened, their fluffy white and black coats and big bushy tails.
Popular and cute
The proposal alludes to the popularity of the Skunk both in the context of internet memes and historical appearances on terrestrial broadcasts; including an appearance in Looney Tunes as Pepé Le Pew and Bambi as the character Flower.
Later in the document, search trend data is shared, with the proposers opting to compare the skunk to the existing chipmunk emoji. In almost every example shown including Google Trends and Youtube, the skunk is the victor - showing an intense interest in the name of the animal. This could be potentially down to the name being a slang term for cannabis (which the document also hints at).
Skunk Emoji Potential
In terms of sequencing, the skunk is show to have much potential with other symbols; in particular combining the skunk with the dash away symbol results in a humorous "fart and run" type of expression. It could also be combined with alcohol to form the expression: drunk as a skunk.
The proposal touches on the existing panda emoji often used instead due to the lack of skunk emoji - but it falls short of actually imitating the real thing due to the bear like features and mostly white face.
This is the latest animal emoji proposal to be filed with the Unicode Consortium; they also currently have the Otter and flamingo emoji to consider in the meanwhile.
Emoji News Previews & Tips