Shorts emoji proposed to Unicode consortium
Shorts emoji have been proposed to the Unicode Consortium, giving users a new way to expressing swimwear and summer.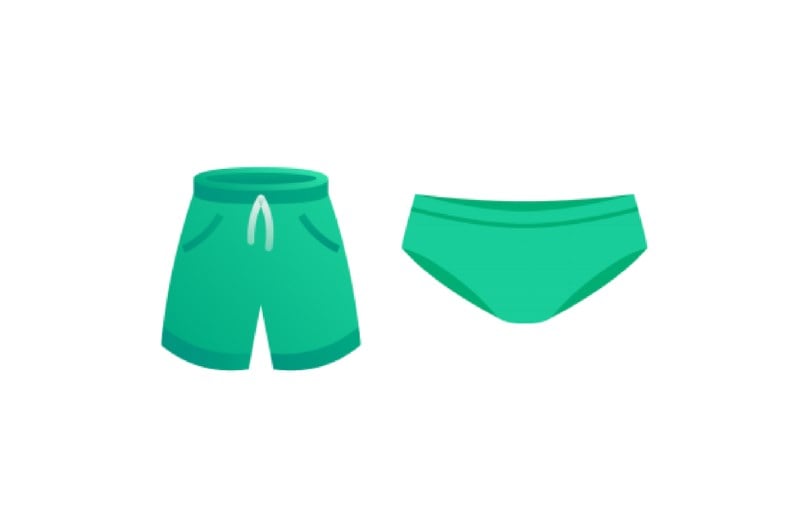 Shorts emojis have been proposed in an effort to expand swimwear options for summer loving emoji enthusiasts
In the same proposal now being looked at by the Unicode Consortium, Kelly Marie Blanchat and Jennifer Lee also detail a complimentary briefs emoji.
Shorts Emoji Details
The new emoji would already join several pieces of swim specific apparel, including the bikini and the more gender neutral swimsuit.
The design presented in the document shows a pair of stylish briefs and shorts with a light green colouring, the shorts complete with a white drawstring.
It is expected that the emoji would be used to describe summer or swimming, with a number of compatible emojis offering a variety of sequencing options. The shorts emoji could be sequenced with the ice cream and the sun to suggest a beach day out.
Shorts Emoji Proposal Likelihood
Both proposed emojis fare well in search trend data; the briefs doing noticeably better compared to existing emoji symbol necktie. On Google alone, there was almost 15 times more search results for briefs compared to neckties. Instagram also shows that the terms briefs is often used in hashtags.
Shorts however yields even more impressive results with over 6,000,000 Instagram posts using the hashtag. In terms of search data, the term shorts shows far more interest than existing emoji blouse, showing great general interest. The proposal also highlights that a shorts emoji is often requested for on Twitter.
The versatility of this emoji could also see it being used to represent other clothing items like swimming trunks and would complete the swim centric apparel set of emojis.
The latest proposal to the Unicode Consortium joins other promising new emojis like the pinch emoji and the more relevant allergy emoji proposed by allergy relief brand Reactine.
Emoji News Previews & Tips