Pope emojis added to Twitter for Ireland visit
Twitter users can access new emojis to mark the Pope's visit to Ireland.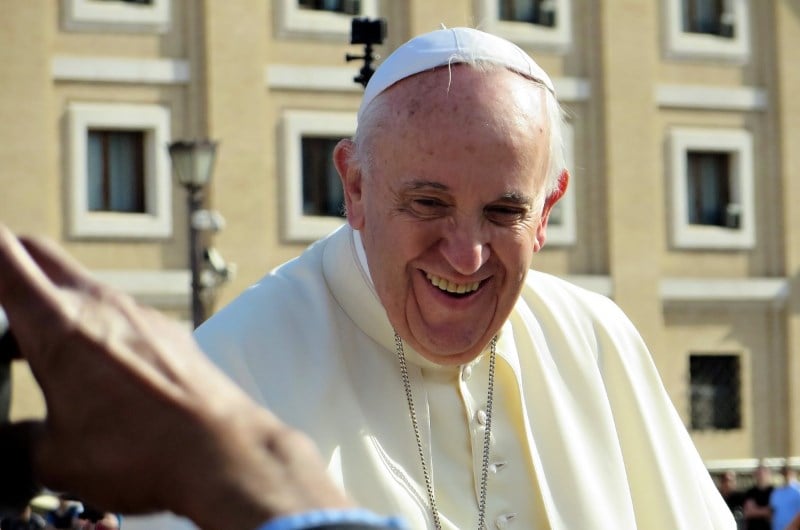 A new range of Pope emojis are to be added to mark the Pope's visit to Ireland.
The new emojis will be available later this month by using certain hashtags. The tags #popeinireland, #pápainÉirinn, and #festivaloffamilies will all show one of the new emoji designs.
One of the emojis will show the Pope in front of the Irish flag; another design shows the Pope in front of Knock Shrine.
The emojis are to celebrate Pope Francis's visit to Ireland for the World Meeting of Families, which is scheduled for the 25 - 26 August.
Pope Francis is an active Twitter user himself; his account @Pontifex sees near-daily updates and has over 17 million followers. On his feed, he shares prayers, sentiments and comments on world issues.
This will be the first papal visit to Ireland in almost 40 years; the previous visit was by Pope St. John Paul II in 1979.
The World Meeting of Families is an event held every three years. Members of the Roman Catholic Church gather to discuss family-related faith issues; the last event was held in 2015 in Philadelphia.
During the event, Twitter will also curate content and recommend accounts to follow. This mirrors what the social network did for Ramadan early this year.
Twitter is known for creating special emoji to mark special events. And while their intentions are good, they can land the social media network in trouble. During the World Cup, they promoted a Twitter hashtag that served as branding for a sports bookmaker.
Emoji News Previews & Tips