Microsoft reveals new Windows 10 emoji
Microsoft has revealed a set of new emojis based on Emoji 11.0 and have made updates to controversial symbols.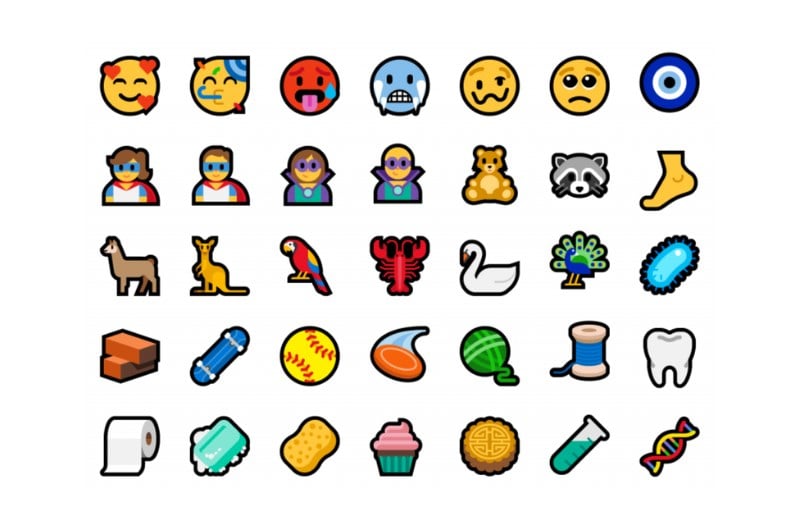 Microsoft have given users a sneak preview of new Windows 10 emoji that are due to launch later this year
Only available to beta users as part of their Windows Insider programme, the new emoji are based on Unicode's latest emoji release; version 11.0 which was approved earlier this year and is now in the process of rolling out.
The new notable additions include a variety of new smiley faces, new animals and a range of items that flesh out what's on offer in the world of emoji.
This update also brings a range of new hairstyles for emoji lovers to try, including a ginger haired emoji, white haired emoji, bald headed emoji and a curly haired emoji.
Smiley face wise, there will be six new options to try; users can choose to show temperature with a new hot and cold face emoji, while the partying face and smiling face with hearts could be used to show a good time.
The animal categories have received a significant update thanks to the latest emoji release, with the racoon, llama, kangaroo, lobster and parrot emojis all seeking to add more wildlife to the existing standard.
Fantasy characters also welcome new entrants with the male and female versions of a superhero emoji to battle it out with male and female versions of a super villain emoji.
While the Emoji 11.0 symbols may be the most exciting aspect of this Windows 10 test build, Microsoft also sneaked in one other noticeable change.
The gun emoji, which was previously displayed as a classic revolver handgun - has been switched over to a water gun. This means that all major vendors will have replaced their realistic guns with Apple's water pistol influenced design by the end of the year.
The emoji included in the Windows Insider build are subject to change, but if successful - the update should hit Windows 10 devices in late 2018.
Emoji News Previews & Tips