Magic Wand Emoji Proposed to Unicode Consortium
A magic wand emoji has been proposed to the Unicode Consortium and could be added to a future version of Emoji.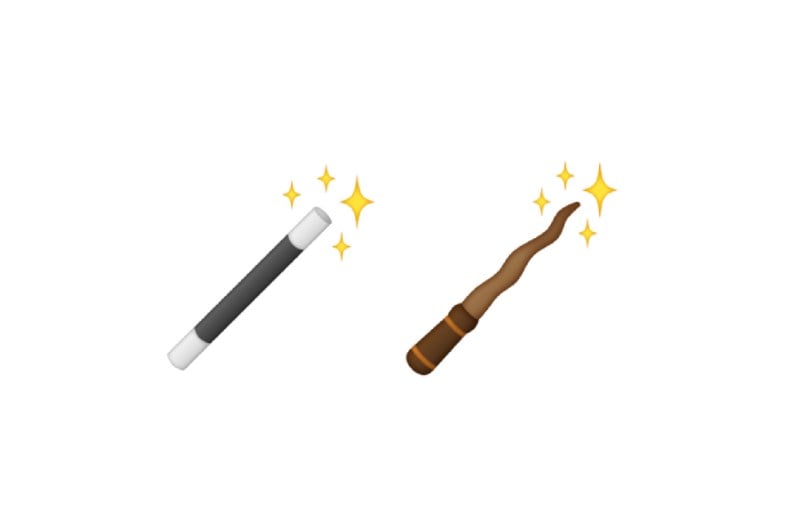 A magic wand emoji has been proposed to the Unicode Consortium, giving users a potential way to discuss magic or show acts of magic.
Proposed by Chasen Le Hara of Emojination, the 13 page document starts with an example of what the magic wand would look like. The images shown depict a classic magicians wand and another that resembles something from Children's fiction story Harry Potter.
It is expected that such an emoji would see high usage particularly around events like Halloween and festive occasions like Christmas. Fantasy story lovers could also find the wand useful.
Search data is then compared with other magical themed emoji including the goblin and the crystal ball. For the purpose of accurate results however, the proposer focused more on the term "magic wand" - as wand is decisively more generic and could include other results from unrelated subjects.
The term magic wand edges past crystal ball with over a million more results in Google but is significantly beaten by the term goblin. A similar case can be found on the Bing search engine.
On Youtube, magic wand actually finds parity with the term goblin and shows significantly more results than crystal ball. And finally, Google Trends shows goblin with once again, far more results than the other terms.
One of the key highlights of the proposal is the amount of requests via social media, of which many examples are attached. The documents also brings light to the number of references to magic in popular media, for example the Harry Potter stories which have sold in the hundreds of millions.
The proposal ends with several suggested sort locations (including to be placed after the crystal ball) and further highlighting that the emoji cannot be currently represented in emoji form.
If successful, the magic wand emoji could be included in Emoji version 13; however, the document includes examples of other such wand proposals, all of which failed to make the current lineup.
Emoji News Previews & Tips