Football Pundit John Motson To Be Honoured with his own Emoji
Retiring football pundit John Motson will be honoured with his very own emoji when one of four hashtags are used on Twitter.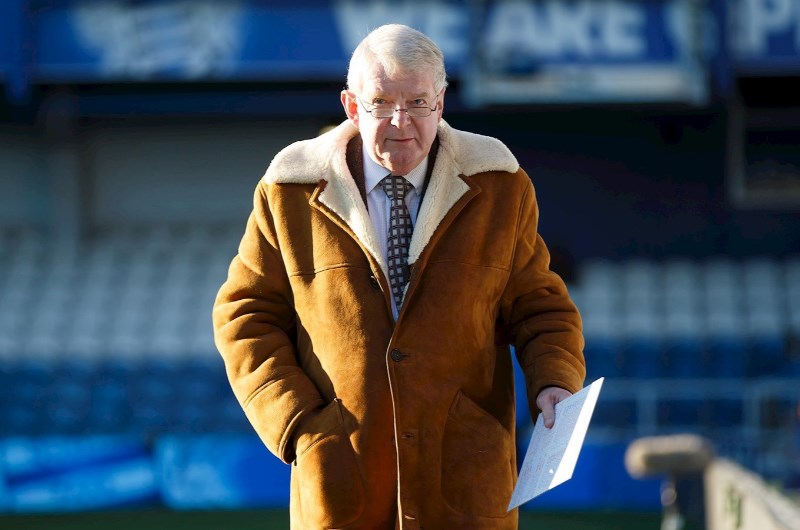 Retiring football pundit John Motson will be immortalised as an emoji when using certain hashtags on Twitter.
Famed for his sheepskin jacket and affectionately known as Motty by fans, the BBC star will make his last ever commentary when Crystal Palace take on West Brom this Sunday.
How to get the John Moston Emoji
Football loving Twitter users will be able to see the John Motson emoji by using one of four hashtags which are: #JohnMotson, #ThanksMotty, #ThanksMotson or #ThankYouMotty.
John Motson has covered some of the most memorable football games in a career spanning over 50 years. His commentaries have included ten World Cups and over 200 England games.
The weekend following the legendary pundit's final commentary will also see an evening of programmes dedicated to this iconic football figure including a documentary to air on BBC2 titled Motty: The Man Behind the Sheepskin.
John Motson's coverage began in 1968 when the BBC hired him as a sports presenter; his first ever radio commentary was Everton vs Derby in December 1969.
Motty speaking to the BBC said: "I've been very lucky to have witnessed some incredibly special moments in football and I look forward to sitting down with my family, and many football fans in the country, to look back on the past 50 years."
Another Celebrity Emoji?
While the BBC pundit may not label himself as a celebrity, he is certainly a well known star in the public eye. Unsurprisingly, there are a large variety of celebrity emojis out there that depict stars like Justin Bieber and Lady Gaga.
Kim Kardashian also has her own range of "Kimojis" which have sparked major controversy within feminist circles.
Emoji News Previews & Tips