Group of artists create Climojis: Emojis focused on climate change
A group of artists have created Climojis; a new set of emojis focused on climate change.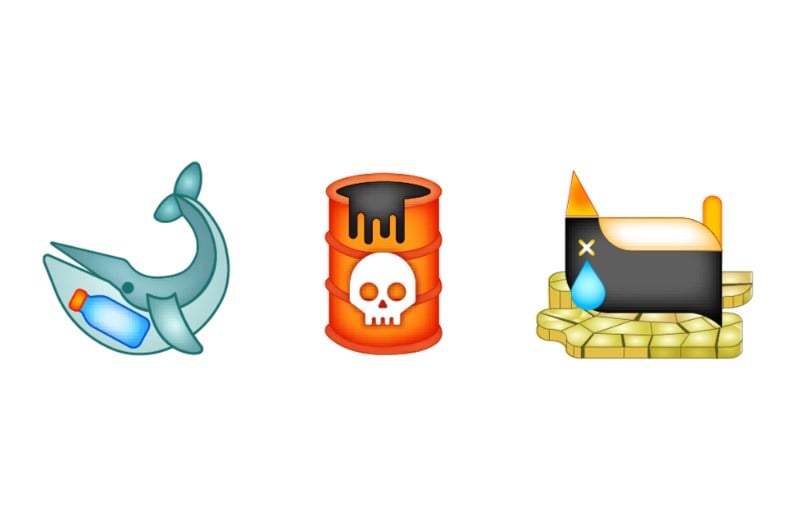 A group of artists have created Climoji; a set of new emoji symbols that promote awareness of climate change.
The symbols, which are available to download on iOS and Android, include powerful images that tackle the themes of global warming, rising oceans and increasing pollution levels.
Emojis range from oil drums with a death skull symbol to an anorexic looking polar bear clinging to an iceberg. Despite the severity of the topics explored, the emojis are designed in the atypical cute emoji style.
The Climoji symbols have already garnered support from several well known world wide organisations, including Greenpeace, the WWF and the UNFCCC. In a string of tweets, there is even pressure to add these emoji to upcoming emoji releases.
Many of the proposed emojis could also help represent natural disasters with several hurricane related emoji and symbols that depict intense flooding.
In a bid to further amplify the message that Climoji are trying to promote, a hashtag has been created - which is seeing frequent use on social media.
Despite the overwhelming popularity of the movement, the proposed 27 new emoji symbols were not included in the recent Unicode Emoji 12.0 candidates list, suggesting that these endearing symbols didn't make the shortlist and may not be included in future emoji versions.
Emoji News Previews & Tips