GCHQ announces new book with cryptic emoji tweet
UK code-breaking agency GCHQ announced the launch of a new book via a cryptic emoji tweet.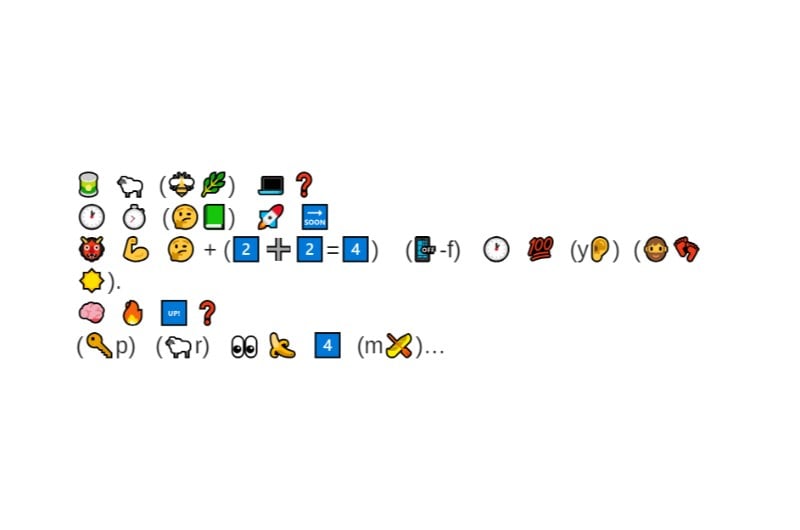 UK intelligence agency GCHQ announced the release of a new puzzle book with a cryptic emoji tweet.
Posted on their Twitter page on the 2nd August, the tweet featured a series of popular emoji symbols, brackets and letters in an indecipherable and jumbled fashion.
🥫 🐑 (🐝🌿) 💻 ❓
🕐 ⏱ (🤔📗) 🚀 🔜
👹 💪 🤔 + (2️⃣➕2️⃣=4️⃣) (📴-f) 🕐 💯 (y👂) (🧔👣☀️).
🧠 🔥 🆙 ❓
(🔑p) (🐑r) 👀 🍌 4️⃣ (m🛶)…
One Twitter user managed to decipher most of the message on the same day which reads:
"Can you believe it? Our second puzzle book shipping soon. Devilishly tough puzzles and some of our 100 year history. Brain fired up? Keep your eyes peeled for more."
The following day, GCHQ tweeted again. This time announcing the launch of their second puzzle book in conjunction with Penguin Books. The tweet reads:
"📖 | For those who didn't solve our emoji code, we're teaming with @PenguinUKBooks to bring you #GCHQPuzzleBook2 ahead of our Centenary in 2019. Don't worry, it has plenty of easy puzzles to get you into the problem-solving mindset! #GCHQ100"
The secretive UK agency has a habit of challenging followers with a range of brain teasers and puzzles to test their code-breaking skills.
The agencies first puzzle book launched in 2016 and was a surprise hit shifting over 300,000 copies. The launch of the new book will commemorate the agencies launch in 1919 around the time of World War 1.
Emoji News Previews & Tips