Gandhi Emoji on Twitter: 150th birth Anniversary commemorated with emoji
From the 2nd October, Twitter users can access a commemorative Gandhi emoji by using certain hashtags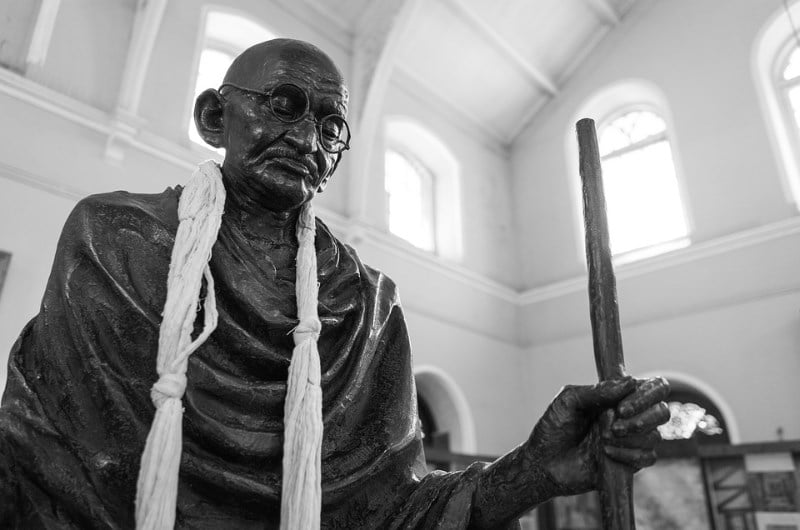 Twitter users will be able to access a special Gandhi emoji from the 2nd October.
To celebrate Mahatma Gandhi's 150th birth anniversary, using hashtags like #MKGandhi will bring up the new emoji.
The emojified version of Gandhi sits on a blue and white background - his caricature comes complete with glasses and a white mustache.
The full list of hashtags that will show the Gandhi emoji includes #GandhiJayanti, #MahatmaGandhi, #MKGandhi, #BapuAt150, #MyGandhigiri, #NexusOfGood, #MahatmaAt150, #गाँधीजयंती and #ગાંધીજયંતિ.
Mahatma Gandhi was born in 1869 and was known as the "father of the nation". He fought for Indian independence using non-violent protests; he also campaigned for women's rights and the fair treatment of minority groups.
The announcement for the Gandhi emoji was made by Twitter India. Earlier in the year, the social network also celebrated 72 years of independence by releasing Twitter Lite for the Indian Google Play Store.
At the time they also released a Red Fort emoji that was accessible by using various hashtags including #IndependenceDayIndia.
Twitter has a habit of creating emojis for special events and occasions. Just recently, the Popes visit to Ireland for the World Meeting of Families was marked by a special Twitter emoji.
Special event emojis have landed the social media network in trouble too. Twitter received a large volume of complaints when they featured a bookmakers branding on a popular World Cup hashtag.
Emoji News Previews & Tips