Facebook's glossier emojis are being rolled out
Facebook has redesigned many of its emoji symbols to feature a glossier look.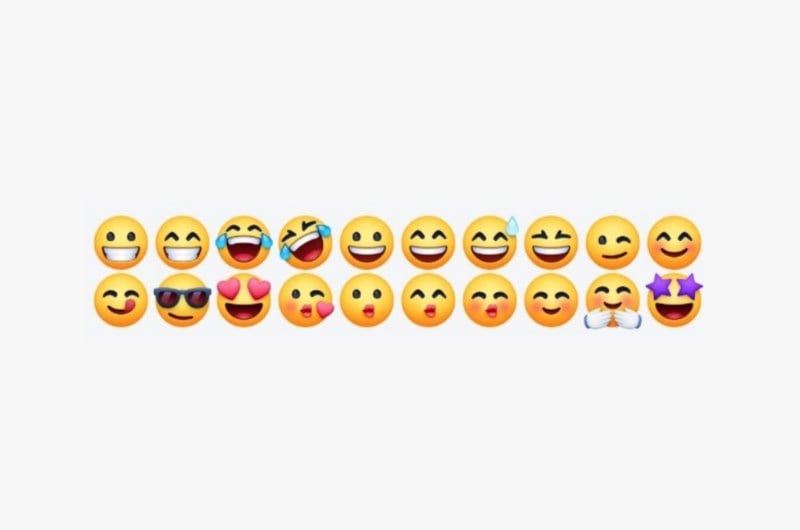 Facebook is rolling out new emoji designs across the social media platform.
The most notable difference in the redesign is the glossy new look, which replaces the one tone design of the old emojis.
Tears of joy face and the rolling with laughter emoji feature wider smiling mouths. The rolling laughter emoji now also features teardrops. Speaking of water drops, the sweating smiling face's water drop is more white in color. This could be to distinguish the types of moisture.
The hugging face emoji also has a new hand gesture more strongly implying a hug while the winking face emoji has received a minor eye tweak and now looks more like it's winking.
The sunglasses emoji sports new shades, while the star-eyed emoji has traded rainbows for purple. But the most radical overhaul is in the new kissing faces.
A more realistic pink lips design has traded places with the kawaii style lips of the previous design.
Reports on social media suggest that the emojis are rolling out slowly across the platform. There are also portions of the community that prefer the old designs to their glossier counterparts.
Earlier this year, Facebook also revealed their new emojis for the upcoming Emoji 11.0 update which features ginger hairstyles, new animal emojis and several new smiley faces.
Emoji News Previews & Tips