Disney team up with Samsung for Zootopia AR Emojis
Samsung has added a new range of AR emojis from Disney's Zootopia franchise.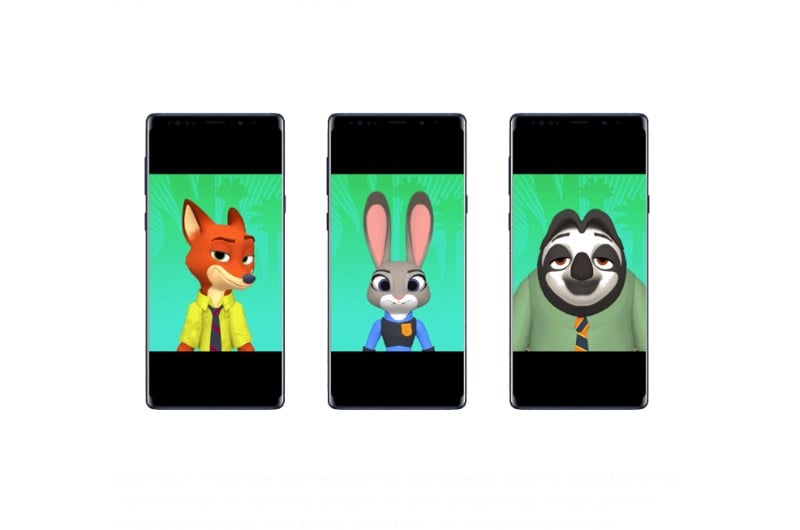 Samsung's AR emojis continue to expand thanks to the latest brand partnership with Disney.
Eligible Galaxy and Note devices will be able to download a range of new Zootopia AR emojis.
Popular characters Judy Hopps, Nick Wilde and Flash are the latest Disney stars to get the AR emoji treatment. Users can now bring the characters to life and add them to custom messages via Samsung's software.
This is the 4th occasion where the two brands have collaborated. In the past year, Samsung has added AR emojis for Frozen and Mickey Mouse. During the screening of Incredible 2 Samsung also brought the Parr family to life with a range of The Incredibles emojis.
If you have a Galaxy S8, S9, Note 8 or Note 9 - you can download these emojis by tapping the plus icon on the right hand side of the app. You then need to simply pick out the Zootopia AR Emoji pack from the app store.
Samsung's AR Emojis have undergone a number of changes in recent months. The technology giant announced even more customisation options for personal AR emoji characters. This included new options for hair, skin colour and facial shape.
Galaxy S8 and Note 8 users also get to experience these new AR emojis thanks to a September security update. The update, which is rolling out to all users, adds AR emojis as well as slow motion video.
Emoji News Previews & Tips