Deaf Person Emoji Resubmitted by Apple: Now a ZWJ sequence
Apple have submitted another proposal for the deaf person emoji, this time as a ZWJ sequence rather than a full dedicated symbol.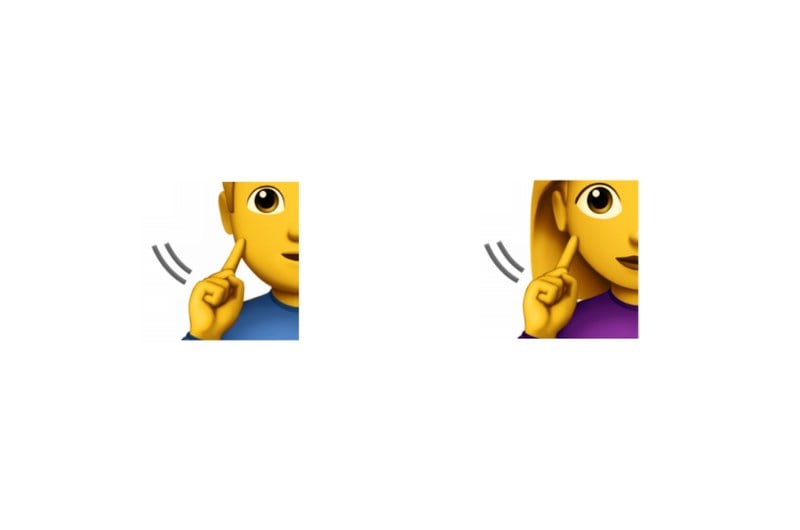 American technology company Apple have resubmitted a proposal to add a deaf person emoji.
Instead of asking for a dedicated symbol however, the iPhone creators are proposing that the emoji is added as part of a ZWJ sequence.
This is the companies second attempt at having a deaf person emoji included this year; originally, the symbol was included as part of their range of accessibility emojis to represent disabled emoji users.
The accessibility emojis, which were submitted in March 2018, included emojis like a guide dog, a mechanical arm/leg and a person in a mechanised wheelchair.
It's estimated that over 450 million people suffer from some form of hearing loss - and there is no current way for a deaf user to express themselves in emoji form.
The resubmitted deaf person emoji, which shows a male and female version, is supported by the World Federation of the Deaf - who currently support the human rights of 70 million deaf people across the globe.
The design which is also approved by the WFD, shows a man or woman pointing one finger to their ear with sounds waves seemingly pushing away from the ear, indicating a lack of hearing.
The proposed ZWJ sequence for the deaf person emoji would require four emoji in total to produce the new symbol.
For the woman version of the deaf person emoji, you would need the woman, ear, index finger pointing up and mouth emojis. And for the male version, you simply swap out the woman for a man.
Apple's accessibility emojis were generally met with a positive reception when launched earlier in the year - most of which are now shortlisted for 2019's next emoji release.
There has been some resistance from members of the Unicode community regarding certain symbols however - so potential updates could be needed before adding the emoji to Unicode version 12.
Emoji News Previews & Tips